(As of 10/14/22. Subject to change.)
Welcome Reception
7 p.m. – 9 p.m.
Welcome Reception
Welcome Party at Topgolf
Transportation provided by Frisco ISD
Sponsored by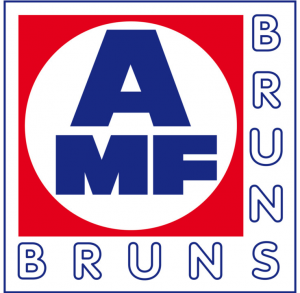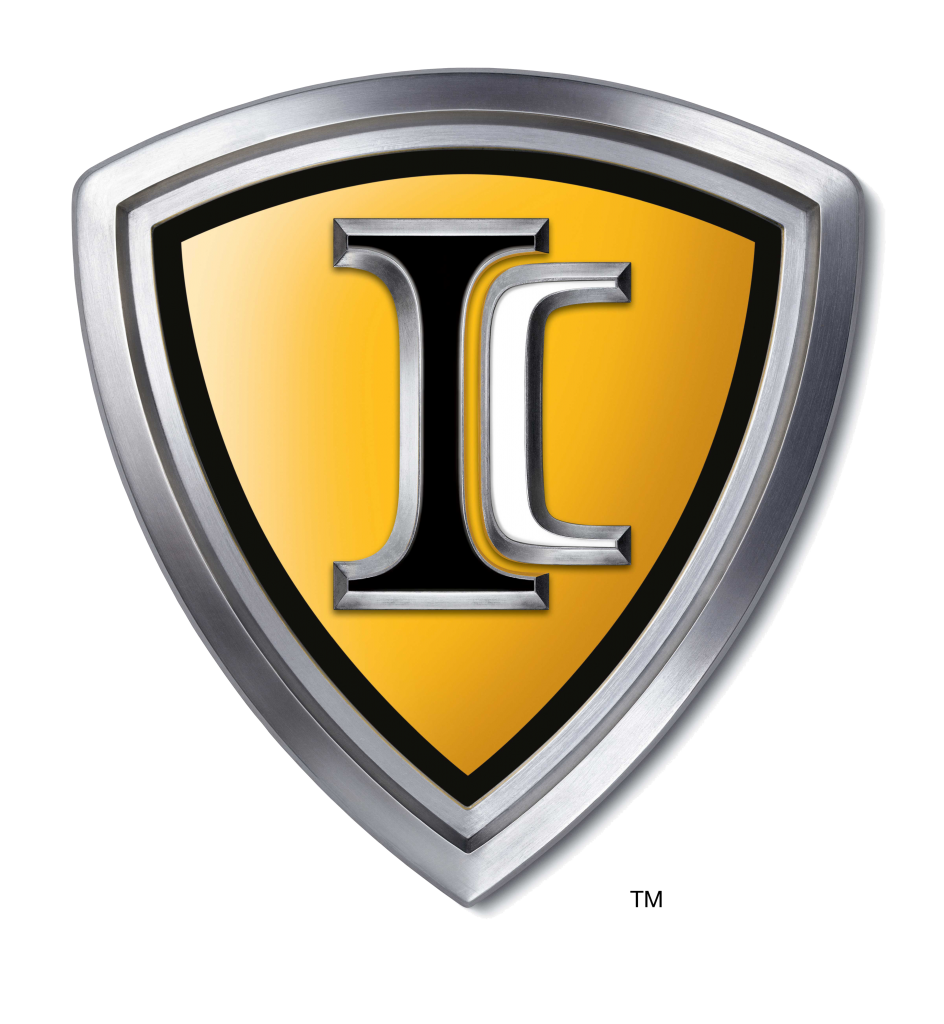 Keynote
8 a.m. – 9:15 a.m.
The Courage to Live and Lead in the Face of Adversity: It's All About Relationships
Relationships may be one of the most important variables for effectively transporting students with disabilities and special needs. The challenges of building relationships are based on the 4 C's: Communication, Collaboration, Cultural Competency and Caring. This motivational keynote is filled with "tips from the trenches" to help you keep your students, staff and community safe and healthy so they can learn more and live better. It is packed with cutting-edge information, practical strategies and heartfelt stories about mental health, kindness, the power of words, the trauma-informed brain (adverse childhood experiences), social-emotional learning, stress management, wellness, and school and community climate and safety.
Keynote Speaker: Dr. Stephen Sroka
Sponsored by
Session
9:30 a.m. – 10:45 a.m.
Managing Risk in All Environments of Special Needs Transportation
In a perfect world, the yellow school bus would be the only way students get to and from school. But the world is not perfect. Other vehicles have long supplemented the role of school buses, and those other modes have only increased as a result of the driver shortage. Transporting students with disabilities can be risky enough in a school bus, but those risks can be amplified in other vehicles. This panel will discuss this changing landscape and what transportation organizations need to do in terms of training and oversight for the safest routes for students, no matter what vehicle they are riding in.
Facilitator: Charlie Hood
Panelists: Jay Thurber, & Caleb Williams
Session
9:30 a.m. – 10:45 a.m.
Advocating for the Best Standard of Care
Students with disabilities can't always advocate for themselves, but they should be taught to do so. At the very least, the system that serves then must provide that option. This session will discuss the many opportunities that exist so parents, passengers and operators can create a program that focuses on the students' abilities rather than disabilities.
Facilitator: Alexandra Robinson
Panelist: Theresa Anderson, Jerad Castor, & Sharon Shannon
Session
11 a.m. – 12:15 p.m.
Sensitivity Training for School Bus Drivers & Attendants
The past few years have desensitized the world. This session is built so attendees become aware of their own goals as well as any blind-spots to others through interaction and hands-on activities. We will focus on making each of us being aware of ourselves and recognize how members of our team may differ in their attitudes and behavior toward others. This includes people who are different in race, color, ethicity, gender, identity, religion, age, ability, and sexual orientation. Take-aways will be a renewed awareness, attitude and behaviors towards others.
Speakers: Theresa Anderson & Josy Campbell
Session
11 a.m. – 12:15 p.m.
Educating Team Members in What You Need to Know: Developing the Individualized Transportation Plan
Are you frustrated with the lack of commitment from some IEP team members in relaying important information to contribute to transportation planning? Could it be that they truly don't know what information you need and it's relevance to a safe ride? Come to this session, reviewing a new resource to educate and guide multi-disciplinary teams in what information is vital and why.
Presented by Sue Shutrump
Lunch
12:15 p.m. – 2 p.m.
Special Training
2 p.m. – 5 p.m.
Wheelchair Securement Boot Camp Training
Hosted by AMF-Bruns of America
The industry has been asking for back to basics on wheelchair securements. This certification class will cover all those basics and help attendees understand the latest evolving trends on special needs transportation. The class will also cover the WC-18 and WC-19 wheelchair securement standards.
Limited Seating Available l Certification will be provided upon completion of this course.
Facilitated by Maritza Valentin
 Sponsored by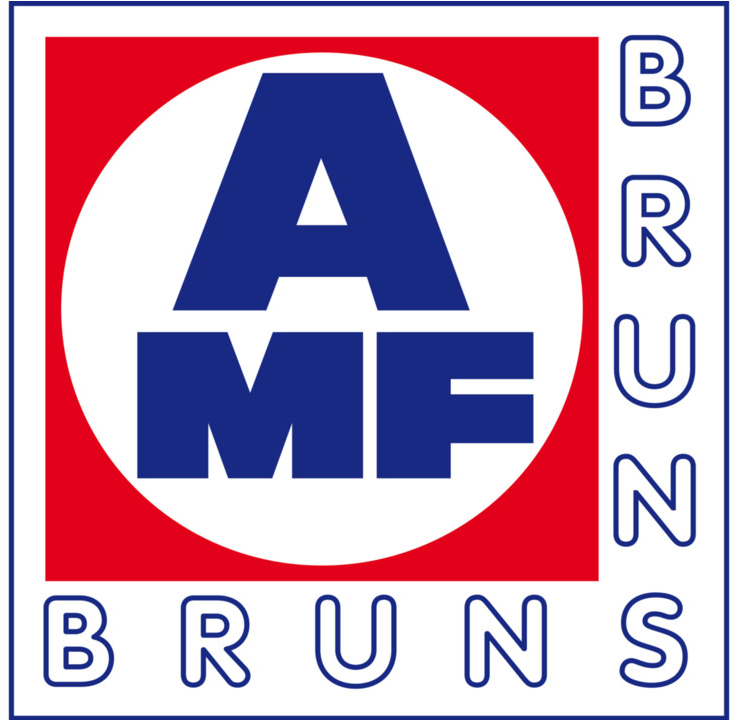 Foundations of Special Needs Transportation
Understanding the basics of transporting students with disabilities is key to a successful transportation operation and necessary to ensure students arrive safely and ready to learn. This session will provide participants with the legal and operational foundations of IDEA, help guide audience members on the differing disabling categories, and serve as an overview of all that is required by federal and local regulation with practical discussion.
Presenters: Quanika Dukes-Spruill, Alexandra Robinson & Rosalyn Vann-Jackson
Special Training
2 p.m. – 4 p.m.
Show Me the Money: Beginning Grant Writing for Student Transporters
Where are some places to look for funding? Has your program identified some grant opportunities availalble for transporting students with disabilities, in preschool/Head Start, or who are experiencing homelessness? What happens next? How do you write to maximize your changes of actually receiving funding? This session is for staff who have little to no experience with grants and want to know where to start and what to do after finding a potential source of funding. Jean Paulsel, with her colleague, has had more than $111 million funded for clients. Come learn tips to help make you a successful grant writer.
*Pre–registration & fees required*
Presented by Jean Paulsel, Ph.D., CFLE
Keynote
8 a.m. – 9:30 a.m.
Transporting Students with Disabilities: Steering Clear of Legal Hotspots
This presentation will include a discussion of IDEA, Section 504, ADA, FERPA, and FAPE issues when transporting students with disabilities. During this interactive presentation, attendees will discuss and process lessons learned from critical case law in an effort to identify- and proactively prevent- potential legal hotspots.
Keynote Speaker: Vickie L. Coe
Keynote Sponsored by
Coffee Sponsored by
Sponsored Session
9:45 a.m. – 11 a.m.
Real-world Scenarios: Where Tech Meets Team to Improve Outcomes for Students & Staff
A host of technology solutions exist today with the promise of making student rides safer and more efficient. But all the GPS, student tracking and parent apps in the word are only as good as how they are used and the documentation of the student riders and their needs. Communication remains the most important tool that when used utilized alongside technology can move the needle from just getting by to proactive decision-making for the best, appropriate service for students and their families as well as clearly defined roles and responsibilities of transportation staff. Accomplishing this requires an inclusive team approach. This session will provide common scenarios experienced by student transporters and lessons learned from an alternative transportation provider that when viewed through a different lens can forge a seamless relationship between the role of technology and the supporting team to meet the needs of your most vulnerable students, in the process ensuring their students safety and well-being.
Speaker: Megan Carey
Sponsored by

Session
9:45 a.m. – 11 a.m.
Eliminating the Divide: Developing Winning Relationships Between Vendor Partners & Student Transportation Providers
This presentation provides an opportunity to enhance school transportation professionals and vendors relationships by discussing mutual areas of interest and promoting school transportation safety for children with disabilities.
Facilitator: Linda Bluth
Panelists: Kim Martin, Anthony Shields, Mike Jones & Maritza Valentin
Session
9:45 a.m. – 11 a.m.
Disinfecting or Damaging? Infection Control for Students with Disabilities in Buses
Especially since COVID-19 cleaners and sprays designed for use once a week are being deployed several times a day on school buses. Are you aware of the chemical composition of the disinfectants you are using? A panel of experts will discuss what we know and what we don't about the short- and long-term effects of deep cleaning and disinfecting of school buses, and how to manage or dictate expectations of parents and school administrators.
Facilitator: Ryan Gray
Panelists: Richard Cooper, Sandy Dillman, Bobby Williams, & Charlie Vits
Sponsored Session
11:15 a.m. – 12:30 p.m.
The Value of Reliability When Planning Transportation for Students with Disabilities
A consistent, positive experience on the way to school is important for every student — but it's especially vital for students with disabilities, who thrive on structure and regularity. Research suggests it can take considerable time for a  child with disabilities to regain focus after disruptions, including long trips to school. When a trip to school starts off on the wrong foot, it can translate into a negative learning environment for the entire school day. When transporting students with disabilities, consistency is about building a dependable system and process around transportation so students can expect the same experience, day in and day out.
In this session, HopSkipDrive will partner with a district partner to share:
Insights into unique transportation needs for students with disabilities
What a consistent and positive student experience looks like for students with disabilities, based on key research
How to create dependable systems with resource-constrained transportation departments
How to communicate consistency to staff, and ensure documentation and implementation
How to gain parents & caregivers buy-in
Technology's role in creating a consistent student experience
Facilitator: Stephen F. Fusco
Sponsored by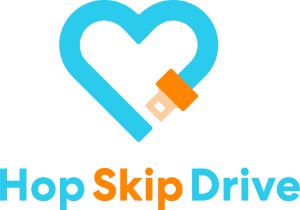 Session
11:15 a.m. – 12:30 p.m.
Creative Routing to Overcome Length of Ride Issues Caused by Bus Driver Shortages
The school bus driver shortage has never been worse, which has required student transporters to reach into their bag of tricks to keep up with fluid routing, especially when it comes to students with disabilities. Technology is proving to be a vital partner in keeping buses on the road and students delivered despite the staffing strains being felt. A panel of routing experts will discuss with STN Publisher Tony Corpin the avenues available to school districts and bus companies so they can continue providing this mandatory service to families.
Facilitator: Tony Corpin
Panelists: Frank Gazeley, Kim Martin, Richard Papa, & Pete Salinas
Session
11:15 a.m. – 12:30 p.m.
Emergency Planning Strategies for Special Needs & Preschool Transporters
What is in your school bus evacuation plan? Learn the various considerations that should be made when creating, planning and implementing emergency plans the most at-risk student populations. The discussion will be lead by and attorney and former transportation director with insights shared from transportation leaders with experience working with students with disabilities and preschoolers.
Facilitator: Winship Wheatley
Panelists: Launi Harden, Kala Henkensiefken, & Diandra Neugent
Lunch
12:45 p.m. – 1:45 p.m.
Lunch & Learn: Student, Parent & Transporter Perspectives on Alternative Fuel Schools Buses for Children with Disabilities
Every child deserves to have a safe, clean, healthy ride to school. Propane is the environmentally friendly option to achieve that goal, and the cost-effective option to ensure students with disabilities and special needs have the chance to ride in these upgraded buses just like their peers. Propane buses can easily accommodate all students, and with a quiet ride, students arrive ready to learn. In this session, hear from Type A and Type C bus operators, as well as a parent and student about how propane autogas school buses have benefitted students and school districts across the country.
Facilitator: Stephen Whaley
Panelists: JW Barrett, Jack Kendrick, Shawn Kendrick, & Kelly Rhoudunda
Sponsored by 
Sponsored Session
2 p.m. – 3:15 p.m.
Enhancing Skill Sets: Ensuring Transportation Personnel Training Matches the Special Needs of Children
Zum and SPED Safe partnered to develop a six-part core transportation series that provides transportation professionals with the background knowledge to enhance their ability and skill sets in transporting students safely to and from school and arriving ready to learn. This session will provide essential information to assist student transporters in developing professional learning opportunities within their own organizations that support the safe and effective transportation of students with disabilities.  Dr. Paul Lavigne and Dr. Scott Turner, founders of SPED Safe and executive directors in large, multi-district special education consortiums in California, will discuss their experiences in serving students with disabilities and responding to challenges with transportation in various roles they have held.  Attendees will walk away feeling empowered to go beyond the status quo in proactively supporting staff and students with disabilities on their routes.
Attendees will learn strategies for working with existing special education department staff to plan for professional learning
Attendees will be able to identify high-leverage professional learning topics that will positively impact transportation for students with disabilities
Attendees will understand the importance of ongoing professional development for the professional growth, job satisfaction, and driver recruitment/retention of an operation
Professional learning topics discussed will include
Speakers: Paul Lavigne & Scott Turner
Sponsored by Zum and SPED Safe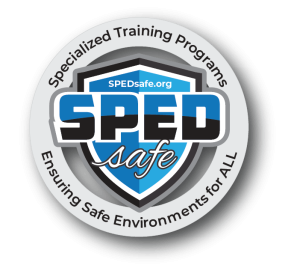 Session
2 p.m. – 3:15 p.m.
How to Develop a Special Needs Transportation Procurement Plan
Purchasing specialized equipment for the transportation of students with special needs has grown increasingly complicated amid historic supply chain shortages and price increases. Learn strategies that you can use to overcome these pain points and that can extend your organization's purchasing power during difficult times.
Facilitator: Chris Thomas
Panelists: Launi Harden, Tony Pollard. & Kayne Smith
OT/PT/Transporter Forum: Exploring the Evolution of Best-Practice Principles in Transporting Students Who Use Wheelchairs, Par
Research and real-world experience have prompted the evolution of basic safety tenets important to follow when transporting passengers who use wheelchairs. Join us for a discussion of these best practices as well as a review of the rationale behind them. Use of wheelchair tiedowns, occupant restraint systems, adapted equipment securements and postural supports systems will all be addressed in this informative and interactive session.
Facilitator: Sue Shutrump
Panelists: Laura Blankenship, Fred Doelker, & Miriam Manary
Session
3:30 p.m. – 4:45 p.m.
Lessons Learned from Expert Witness Work on Legal Cases Involving Transportation of Students with Special Needs
The best way to stay out of legal hot water when transporting students with disabilities and special needs is preparation, prevention and having a sense of legal issues arising from prior events. This panel, having considerable experience in transport management, legal concerns and expert witness services, will provide important insight into what can go wrong, what are the consequences and how to avoid missteps at the outset.
Facilitator: Charlie Hood
Panelists: Alex Robinson & Winship Wheatley
Trade Show
5:30 p.m. – 8 p.m.
Trade Show & Tailgate Reception
Trade Show & Tailgate Reception
Sponsored by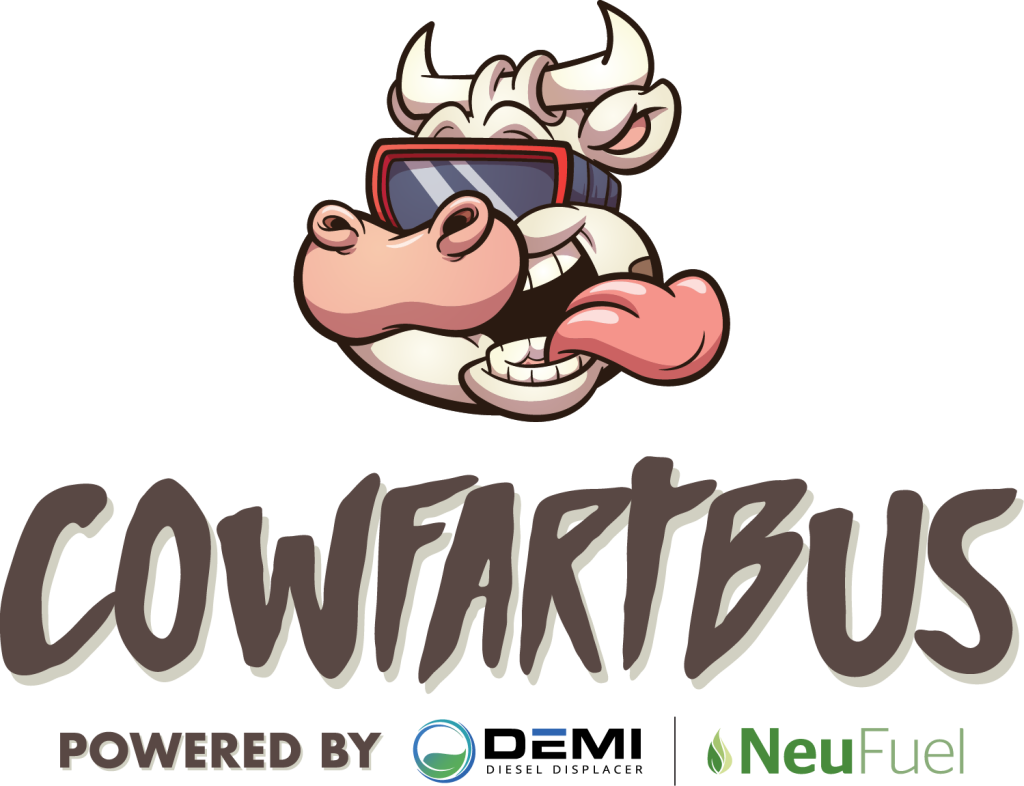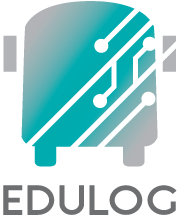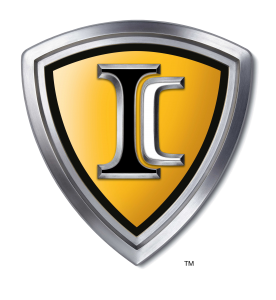 Session
8 a.m. – 9:20 a.m.
Navigating IDEA: Implementing Appropriate Transportation Services for Children with Disabilities
This presentation provides an opportunity to take inventory of ones knowledge about navigating the IDEA. Both relevant historical information and new information is presented. Audience scenarios are provided to enhance interactive learning.
Coffee sponsored by First Light Safety Products
Facilitator: Linda F. Bluth, Ed.D.
Panelists: Launi Harden, Alexandra Robinson, & Sue Shutrump
Trade Show
9:30 a.m. – 1 p.m.
Session
1:30 p.m. – 2:45 p.m.
Avoiding Seclusion & Restraint in a Transportation Environment
Not to be confused with child safety restraint systems, seclusion and restraint practices were originally developed to address out-of-control student behavior in special education classroom settings to avoid injury to the student or others. But the practices can be misapplied. The U.S. Department of Education advises seclusion and restraint only be used when a child's behavior poses an imminent danger. It generally should never be used in a school bus environment? Or could it be? If so, when  and what training is necessary of staff?
Facilitator: Alexandra Robinson
Panelists: Josy Campbell & Fred Doelker,
Session
1:30 p.m. – 2:45 p.m.
Building Transportation Supports Through Team Collaboration
Communication and teamwork can be paramount to the success of transporting students with special needs, especially when they require special services. This panel brings together the perspective of therapists and transportation to provide strategies for keeping open the lines of communication and to foster discussion and improved service for the children and students served.
Facilitator: Sue Shutrump
Panelists: Laura Blankenship, Sandy Dillman, & Karen Schwind
Session
3:00 p.m. – 4:15 p.m.
Top 10 Tips & Tricks for Resiliency for Students with Autism
This presentation will provide strategies for understanding and managing behaviors of students with autism.  Participants will learn what mistakes to avoid and potential fears of the student that may be surprising.  You will learn to understand student behaviors, what behaviors to praise, how to enjoy the brief moments you have, and appreciate the assets these students offer to the world.  We'll spend some time together inside the fascinating brain of a student with autism and have fun while we are there.
Facilitator: Jocelyn Taylor
Session
3:00 p.m. – 4:15 p.m.
What Special Needs Transporters Need to Know About Vehicle & Equipment Maintenance
A school bus maintenance expert shares insights for non-technical professionals so they can gain a better understanding on what is necessary to keep vehicles and equipment in tip-top shape.
Speaker: Bobby Williams
Special Training
3 p.m. – 5 p.m.
Wheelchair Securement Training Q'STRAINT/SURE-LOK Hands-on Training
Hosted by Q'Straint/Sure-Lok. Limited seating available. Receive instruction from Q'Straint/Sure-Lok representatives on proper securement of wheelchairs in school buses. This class is a refresher training opportunity for TSD Roadeo contestants as well as main conference attendees.
Hosted by Q'Straint/Sure-Lok

Roadeo Competition
*Transportation and Lunch Provided*
The Roadeo Competition, presented by School Transportation News in partnership with WIT. (Women in Transportation), consists of driver-attendant teams, and there is no pre-requisite to participate. All are welcome, whether or not you have participated in another driver-attendant competition in your state or district. The goal of this competition is to help you increase your knowledge of special needs transportation.
Transportation provided by Prosper ISD
Session
9 A.M. – 10:15 A.M.
Early Intervention: Serving Children Under 4
How is transportation notified/involved when decisions are made for universal Pre-Kindergarten or promised transportation for all under 4 but you don't have the resources.
Facilitator: Jay Thurber
Session
9 A.M. – 10:15 A.M.
The Basics of Sign Language to Ease Communication on the School Bus
Gain confidence in your ability to better communicate with signing students. Join us as we learn simple phrases in American Sign Language, deconstruct common misconceptions related to the deaf and hard of hearing community, and have an opportunity to practice new skills obtained in our session.
Speaker: Eliza Clement
Special Training
10:00 a.m. – 5 p.m.
Hands-on School Bus Evacuations for Students with Special Needs & Preschoolers
Transportation provided by Prosper ISD
This comprehensive event held at Prosper ISD features classroom learning and hands-on training on how to properly and safely plan for the evacuation of students with special needs and preschoolers during an emergency. Attendees will work through best-practices for creating an evacuation plan, including the identification of disabilities, training necessary for dispatch, and more. The training will then move outside to four stations for hands-on training: Belt-cutting and evacuation devices; fire extinguishers; familiarization with the bus and manual wheelchair lift; and a timed evacuation drill that will test attendees abilities to evacuate "students" secured in CSRS and wheelchairs, all while the bus is filled with "smoke" via a theater fog machine. A debrief of the exercises will follow.
(Lunch and transportation are included with separate registration.)
Transportation provided to and from Prosper ISD
Speakers: Denny Coughlin, Launi Harden, Aaron Harris, & Diandra Neugent
Session
10:30 a.m. – 11:45 a.m.
HR: Ensuring the Right People are in the Right Positions
Facilitated: Kayne Smith
Panelists: Quanika Dukes-Spruill, Anthony Shields, & Caleb Williams
Session
10:30 a.m. – 11:45 a.m.
Efficiency Doesn't Necessarily Equate to Consistency for Students & Families
Determining the appropriate selection of vehicles other than school buses to transport students  in the name of efficiency requires understanding the needs of the students. How can decisions made for fiscal or operational efficiency reasons lead to unintendended negative consequences for both students and their parents?
Facilitator: Fred Doelker
Panelists: Kala Henkensiefken & Mike Jones
Lunch
11:45 p.m. – 1:45 p.m.
Closing General Session
1:45 p.m. – 3:30 p.m.
Transitioning Higher Functioning Students into Traditional Routes
We all have difficulty transitioning from one activity to another, especially if we have to stop doing something really fun (like sitting on the beach) and start doing something less fun (like going to work). Participants will learn why transitions can be particularly difficult for students with autism and other disabilities and how to engineer the environment with fail-proof practices so students can be successful with their travel on a regular bus route.
Speaker: Jocelyn Taylor, Ed.D., SLP
Closing General Session
3:45 p.m. – 5 p.m.
You Can't Blame Everything on COVID-19: Managing Extended Services Offered to Students in Challenging Times
How are decisions being made by school districts to "remedy" service interruptions and to avoid litigation by extending services or offering new services to students impacting transportation? Is extended school year or other compensatory services resulting in new best-practices that might not be necessary or appropriate? This panel will discuss strategies student transporters can employ to reduce the stress and workload and increase employee satisfaction. Be prepared to receive takeways for your trip home.
Facilitator: Alexandra Robinson
Panelists: Quanika Dukes-Spruill & Anthony Shields
Roadeo Banquet
7 p.m. – 9 p.m.
Roadeo Banquet
Sponsored by 
Special Training
8 a.m. – 5 p.m.
NHTSA Child Passenger Safety on School Buses National Training
The newly updated 2022 Child Passenger Safety on School Buses National Training provides an overview of the use of child safety restraint systems on school buses, with a focus on pre-school aged children and children with disabilities. Instructional videos are incorporated throughout the training. Participants are provided time for hands-on practice with guidance from skilled staff members. Nationally certified Child Passenger Safety Technicians will earn 5.5 continuing education units (CEUs) for course completion. This training will take place offsite at Prosper ISD.
This seminar is available to as an add-on to Main Conference registration, or can be taken by itself. Registration and fees required. 
Held offsite at Prosper ISD. Transportation provided.
Instructors: Denise Donaldson, Fred Doelker, Miriam Manary, Susan Shutrump & Charlie Vits