The 2023 Transporting Students with Disabilities & Special Needs National Conference — known as the TSD Conference — will take place from Wednesday, November 15, 2023, to Monday, November 20, 2023, at the Embassy Suites Dallas-Frisco Hotel, Convention Center & Spa in Frisco, Texas. The conference focuses on distinct areas of special needs student transportation. It covers myriad transportation issues related to students with disabilities and special needs, Head Start and preschoolers, and covers management-related topics. The goal is offer workable solutions and practical answers to pressing questions about transporting students with special needs — from preschool to adult transition services.
Visit tsdconference.com for Embassy Suites/Hilton
Company's Commitment to Health & Safety Information.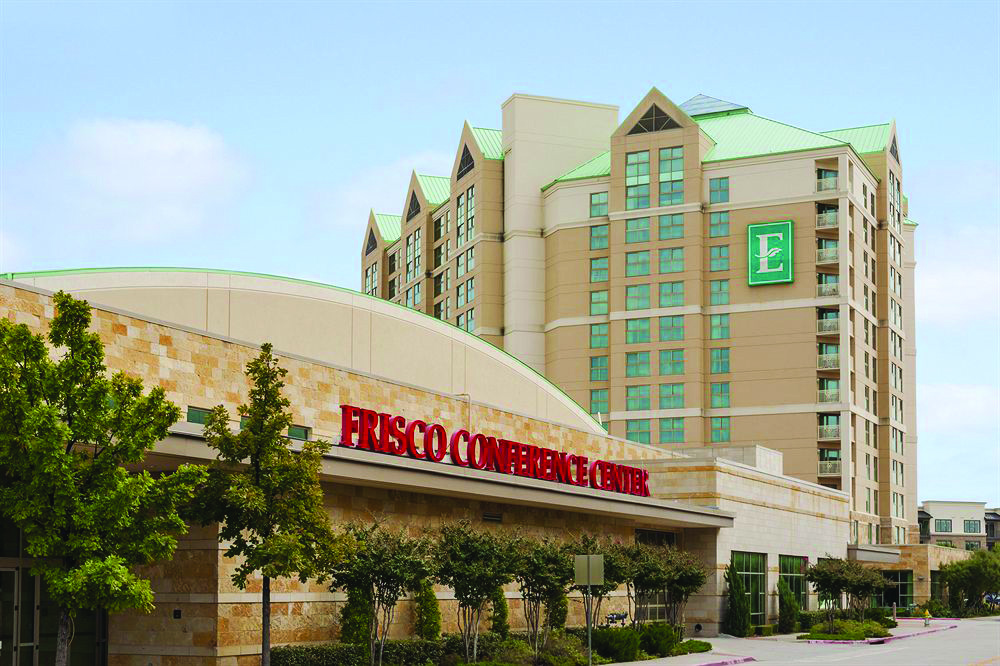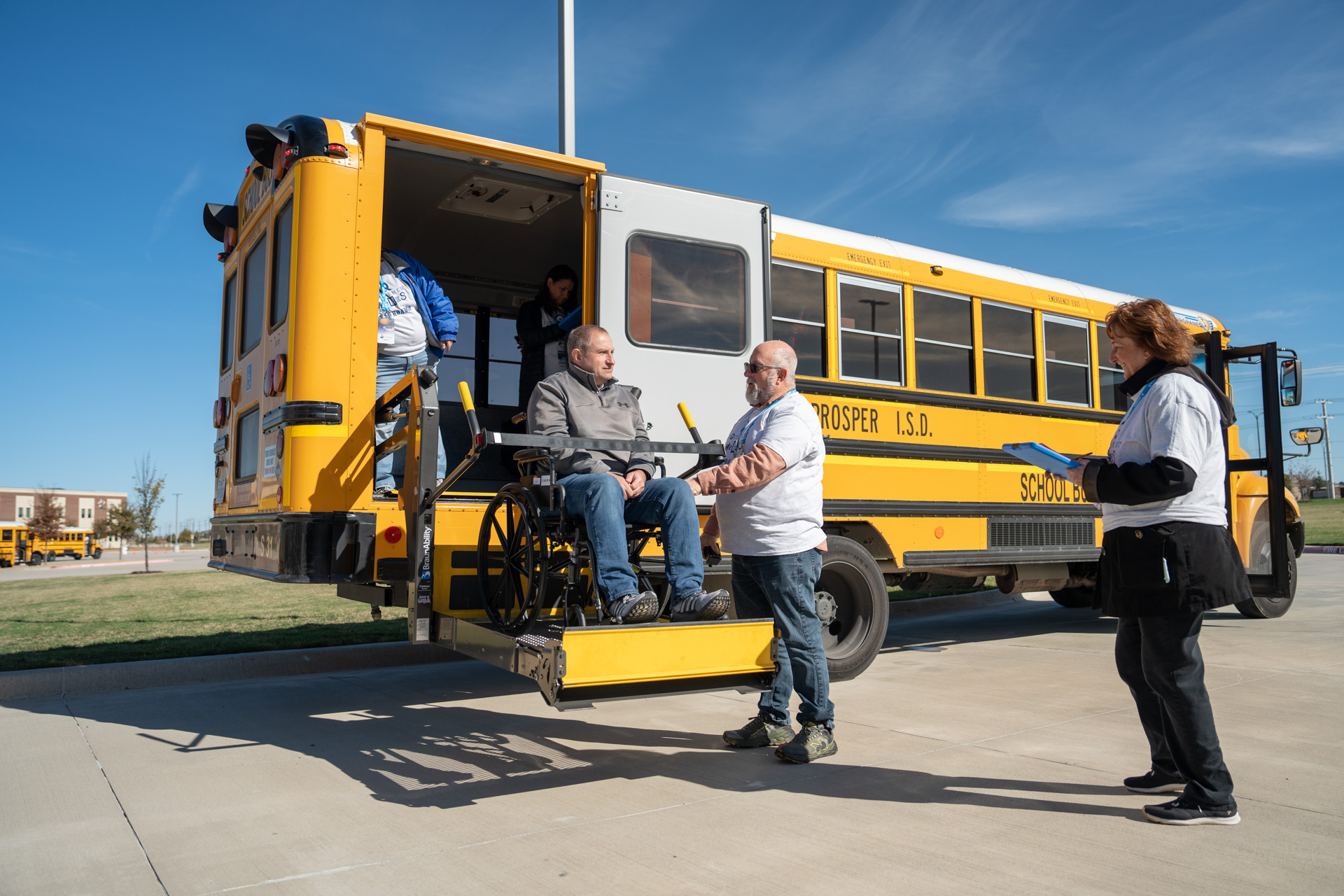 Transportation Directors & Supervisors
Purchasing Agents
State Agency Representatives
Safety Trainers
Special Education Professionals
Child Passenger Safety Technicians
Private School Bus Contactors
Head Start Professionals
Childcare Professionals
Presidents/Executives/CEOs
(2021) TSD Conference App Snapshot
Total App Users: 338
Dashboard Visits: 26K
(Total number of actions, including engagement with sessions,
speakers, exhibitors, attendees and social networks)
Total Minutes of Use: 21.2K
Total Banner Ad Impressions: 42.2K
Total Banner Ad Clicks: 218
Organization Engagement: 455
TOP 10
Attending States in 2021
(Across 40 States, Canada, American
Samoa, Palau & Saudi Arabia)
1. Texas
2. Colorado
3. Missouri
4. Ohio
5. Illinois
6. California
7. Virginia
8. Indiana
9. Oregon
10. New York
Total Attendees: 341 (registered. 262 attended)
Total Exhibiting Companies: 62
Vendor Staff & Dealers: 132
Please contact Tony Corpin at 310.802.7803
or tony@stnonline.com
General
Exhibit Information
The Event
The TSD Conference will feature more than three-dozen educational sessions and workshops under multiple tracks. It also offers hands-on training and trade show. The TSD Conference each year welcomes hundreds of professionals nationwide who take advantage of specialized, indepth curriculum on the policy, practice and operations of transporting students with disabilities and preschoolers.
Booth Rental Details
Booth rentals include aluminum piping; 8-foot-high drape; 3-foot-high draped side rails; one (1) 11×17-inch identification sign; one (1) 6-foot draped table; two (2) chairs; and wastebasket. Carpet and electrical is not provided as part of the basic contract. Carpet is NOT required, but exhibitors can purchase carpet for their booth from the show decorator, GES Exhibition Services. Exhibitors requiring electrical services can also contact GES to order electrical services. Exhibit spaces next to an entrance have special setup restrictions.
Decorating Company
GES is the official decorating company for the 2023 TSD Conference and Trade Show. GES will be responsible for event freight and will control the handling of all demo vehicles and loading docks on-site. Should exhibitors choose not to ship with GES, STN, the producer of the TSD Conference and Trade Show, will not be responsible for materials and delivery to their booths. Each exhibitor's event contact will receive a customized exhibitor service kit from GES approximately 60 days from the event.
Exhibit Services
Exhibitors will be responsible for contracting any exhibit services needed, such as electrical, sign hanging, booth carpet, high-speed Internet and booth cleaning. Forms for all services will be included in the exhibitor service kit distributed after registration or at tsdconfernce.com. Please be aware of the deadlines associated with these orders.
Tailgate Trade Show Reception
Tailgate
Trade Show Reception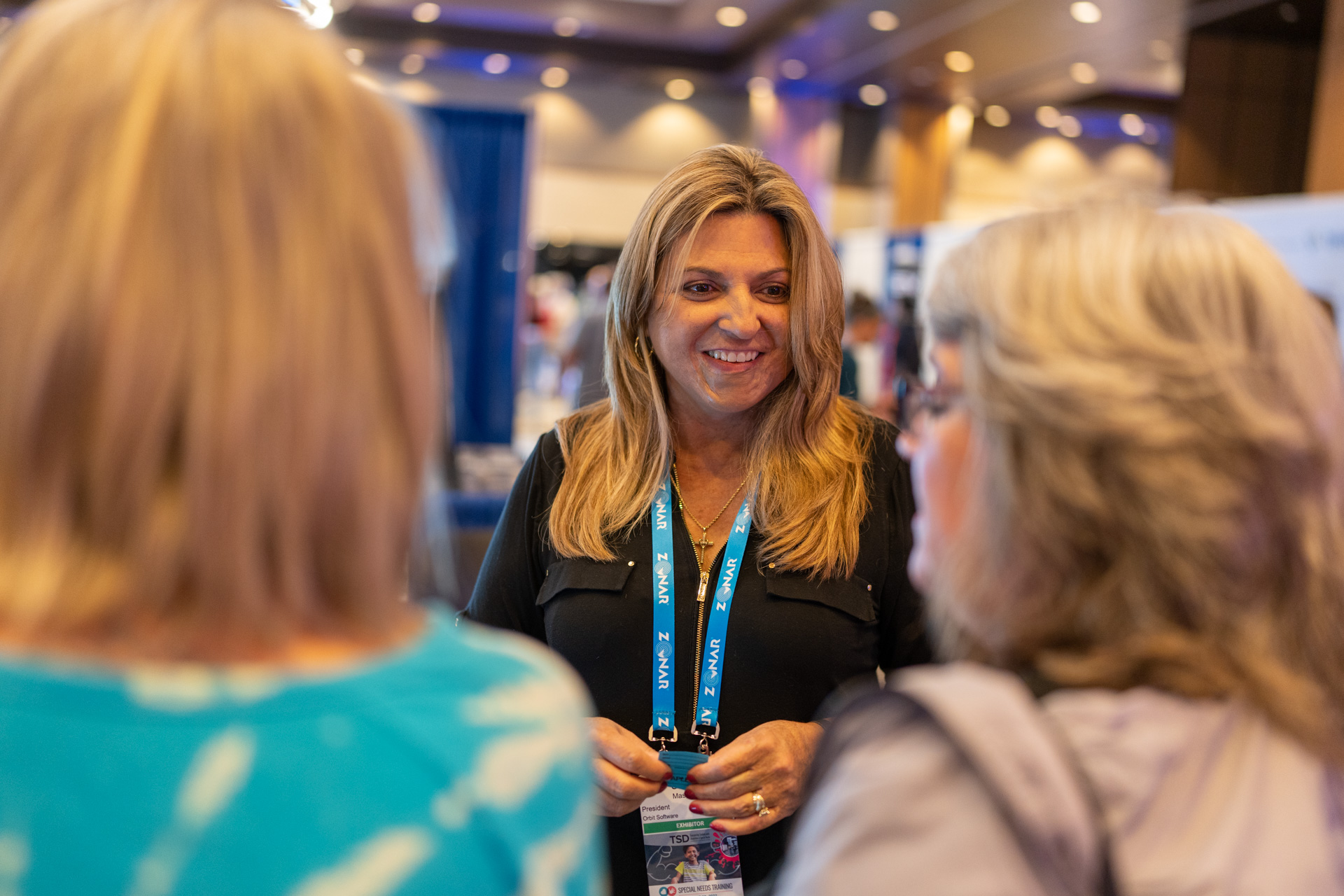 Thursday, November 10 | 5:30 - 8 p.m.
This special networking event takes place on the trade show floor and enables exhibitors to highlight products and services. Exhibitors can connect with attendees in a more relaxed atmosphere, complete with food and drink stations spread out on the trade show floor.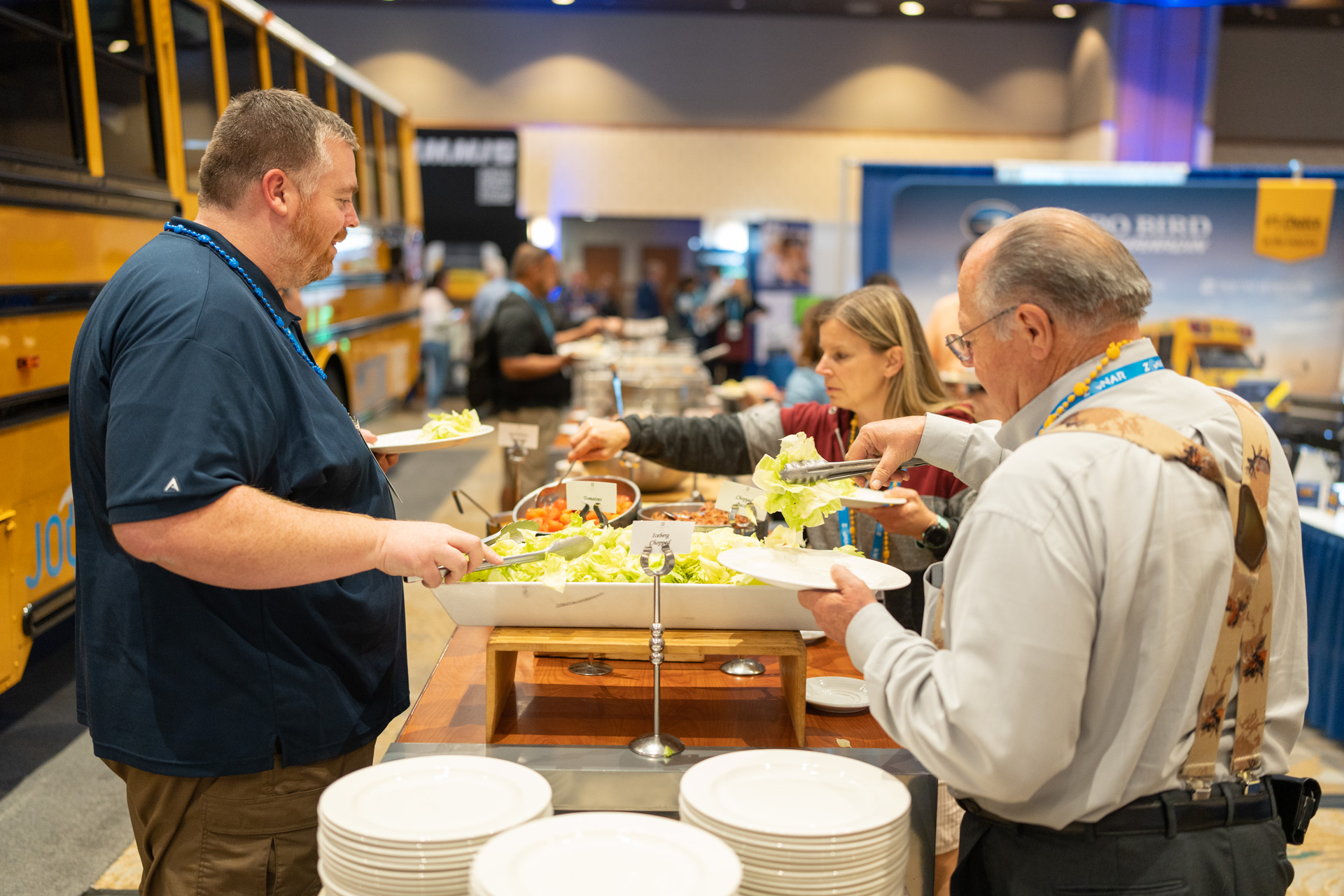 Trade Show Reception Sponsorships
Sponsorships include logo on: TSD Conference website | Event signage | Party flyer/invitations | Email promotions for event | Menu at food/drink station  | Customized cocktail napkins [additional cost]
Food Sponsorship Opportunities
HOT PASSED HOR D'OEUVRES: $4,500
SIGNATURE DISPLAY STATION: $4,500
DESSERT & COFFEE: $4,500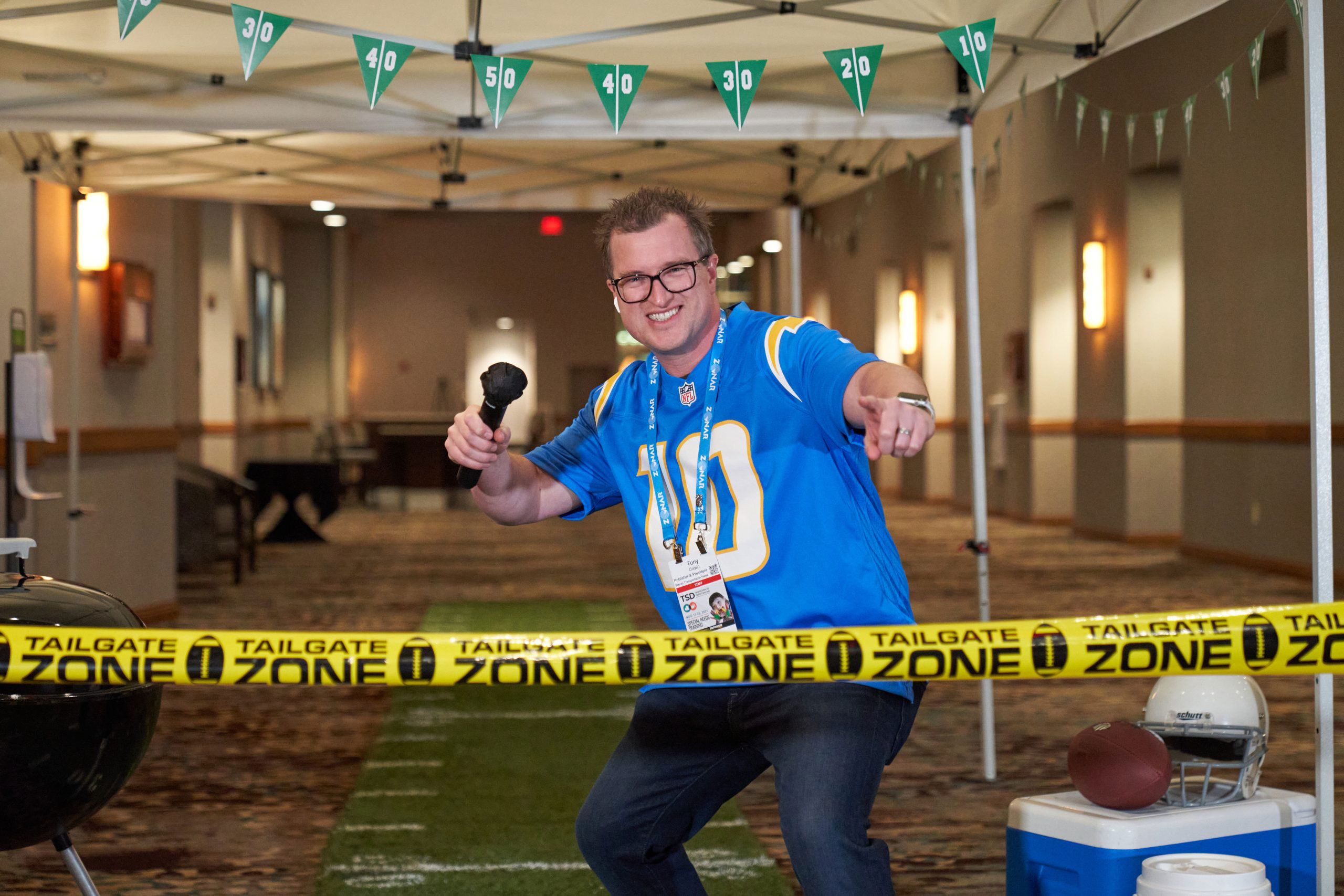 Drink Sponsorship Opportunities
CALL BRAND SELECTIONS: $5,500
BEER & WINE SELECTIONS: $4,500
Exclusive
Attendee Notepad: $5,000
Every conference attendee will use this easy-to-carry notepad to follow along and take notes throughout each conference workshop. Your logo will be placed on theback or cover.
Room Key Card: $4,500 
Every conference attendee staying at the Embassy Suites will receive a custom hotel key card.
Conference Attendee Bag: $2,500
Every conference attendee will receive a custom TSD bag with sponsor logo. Your marketing materials will be placed in each conference attendee bag.
Branded Hotel Door Hangers (Includes Printing): $3,000 + Delivery Fee
Every conference attendee staying at the Embassy Suites will receive a door hanger with the sponsor's custom ad. Quantity based on room attendance at conference, hotel. Estimated 500 units.
(4) Branded Floor Clings: $4,000
Your branding and marketing message will be placed on four (4) floor clings that will be displayed in high-traffic areas throughout the conference and trade show.
MOBILE APP: $5,000
Expose your branding to all attendees via the official conference mobile app that is free and available to all attendees to download. With the mobile app's various notable features, the branding opportunities are endless.
Badge & Lanyard: $5,500
Every conference attendee will receive a badge and lanyard with sponsor's custom ad.
Elevator Graphic Wraps: $7,500 
Your branding will catch the eyes of conference attendees within the the host hotel.
Trade Show Floor Map & Booth Locator: $1,000
One available for the exhibit hall that will feature the sponsor's logo. The locator will be prominently displayed in the exhibit hall.
Non – Exclusive
Materials Rooms Drop: $2,000 + Delivery Fee
Your marketing materials will be placed under each conference attendee's door at the Embassy Suites.
Attendee Packet Flyer: $2,000 
Your marketing flyer will be placed in each attendee registration envelope.
Keynote Coffee: $2,500
The price is based on per gallon beverage consumption. Sponsor will receive signage and recognition on stage at the keynote address for the coffee sponsorship.
CONFERENCE PROGRAM:
Half Page: $450
Full Page: $550
Cover Positions: $1,250
Quantity: 1000 units