Dr. Adam Sáenz earned his Ph.D. in school psychology from Texas A&M University as a U.S. Department of Education doctoral fellow. He completed his predoctoral clinical training under a fellowship appointment to Harvard Medical School, and he has a post-doctorate in clinical psychology from the Alpert Medical School of Brown University.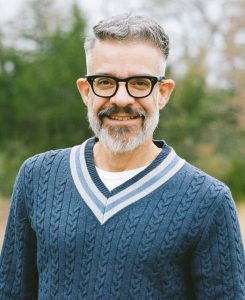 Meet him at the TSD Conference on Saturday, Nov. 20, when he will be speaking about building successful relationships with students, parents and colleagues. He will also discuss the main points of the "four relational-readiness skills," which will be focused on reflecting on our individual purposes, directing the fuel of our emotions, connecting with people that are different, and protecting ourselves from people who mistreat us.
Dr. Sáenz has authored multiple titles, including the bestseller "The Power of a Teacher and Relationships That Work." His most recent release, "The EQ Intervention," won the Independent Publisher Association gold medal in psychology.