General Exhibit Space
Booth sizes for the TSD Conference range from 10×10 feet and 10×20 feet, to 20×20, and larger. Applications for booth space must be completed using the registration form.
Click on image of map to enlarge.
The Event
The TSD Conference will feature more than three-dozen educational sessions and workshops under multiple tracks. It also offers hands-on training and trade show.
The TSD Conference each year welcomes hundreds of professionals nationwide who take advantage of specialized, in- depth curriculum on the policy, practice and operations of transporting students with disabilities and preschoolers.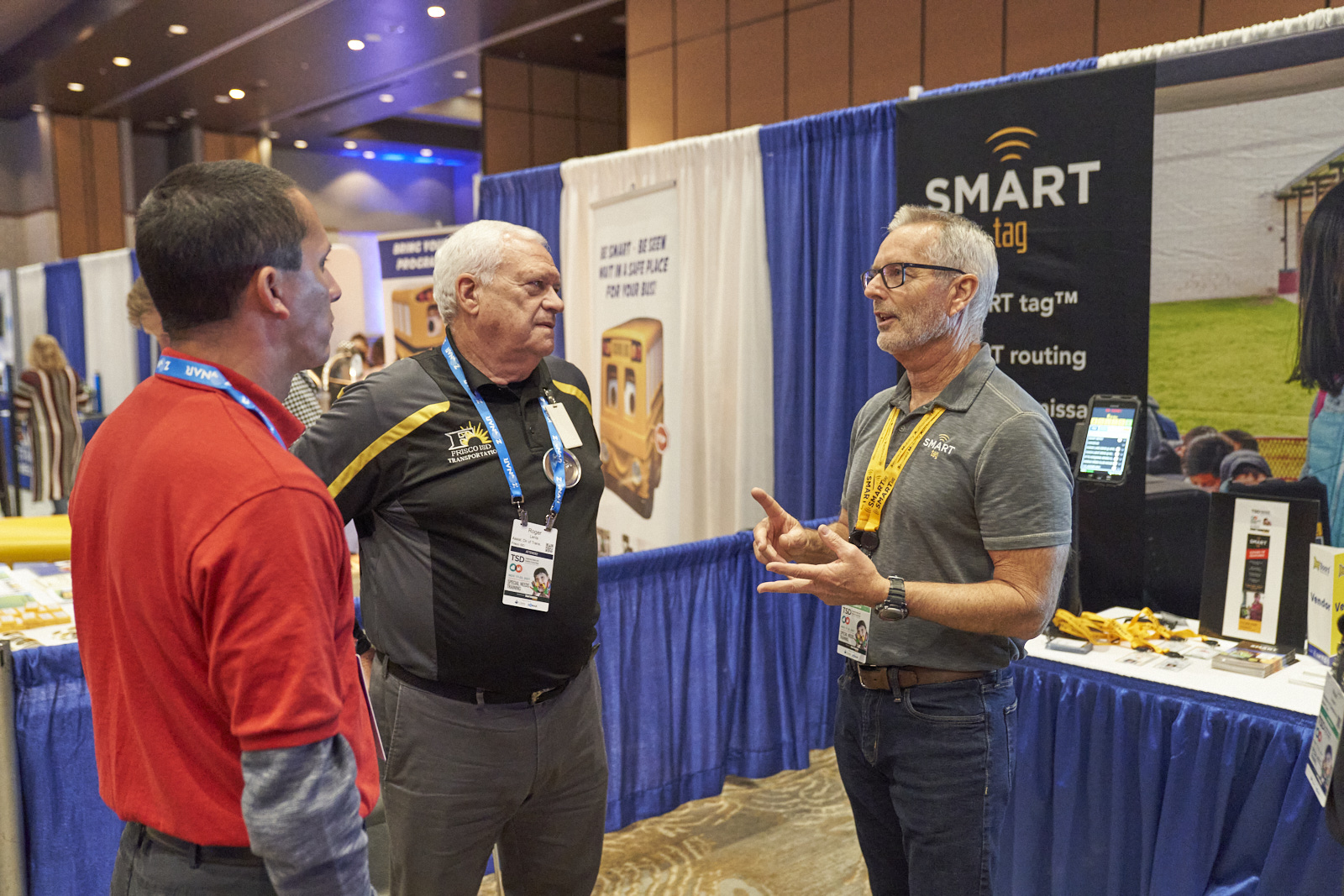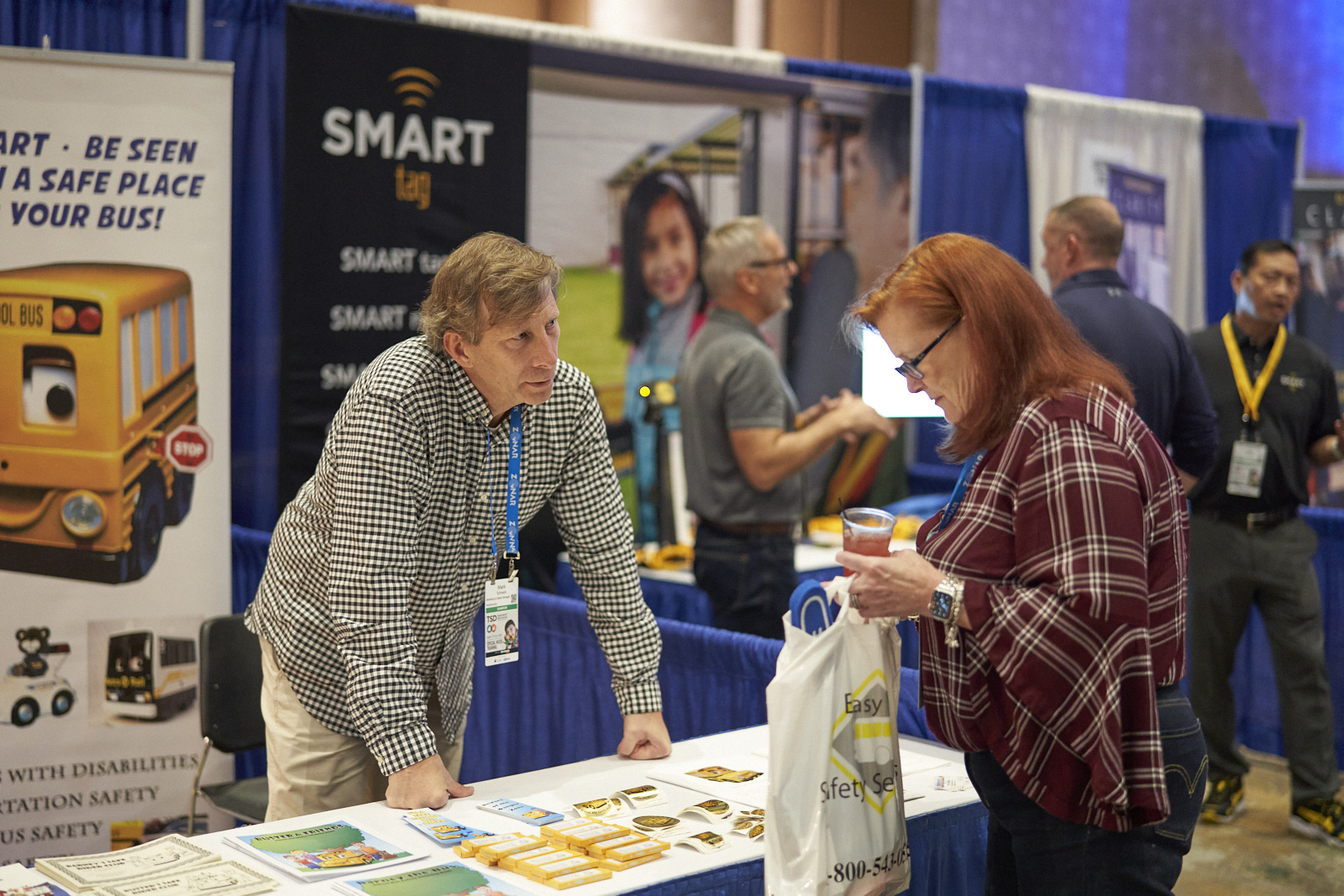 March Madness Trade Show Reception

Date: Sunday, 3/20
Time: 5:30-8 pm
This special networking event takes place on the trade show floor and enables exhibitors to highlight products and services. Exhibitors can connect with attendees in a more relaxed atmosphere, complete with food and drink stations spread out on the trade show floor.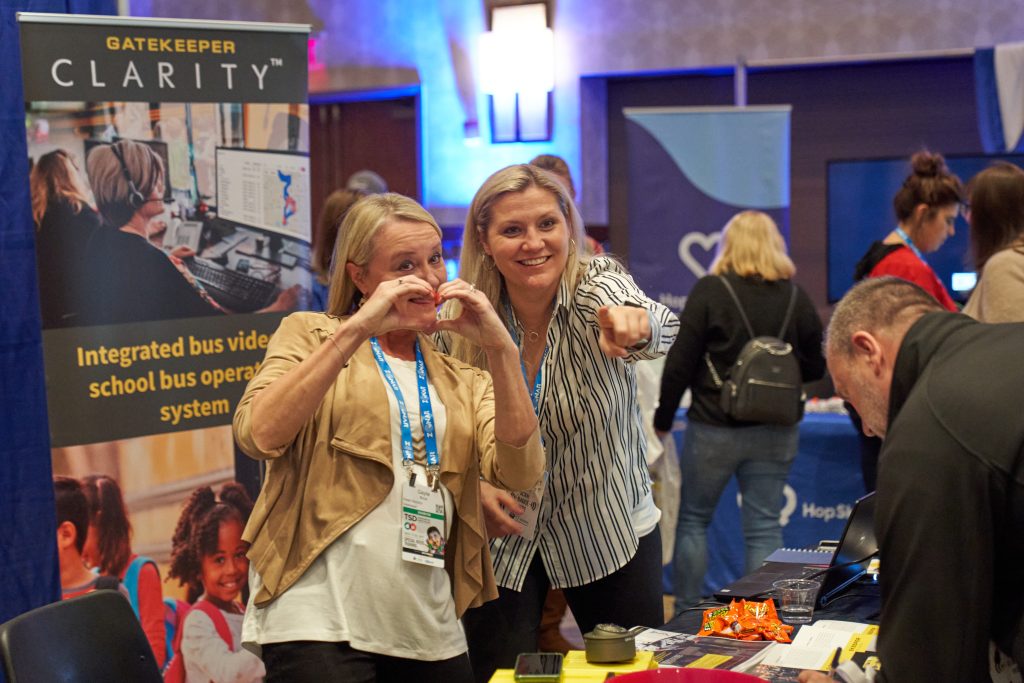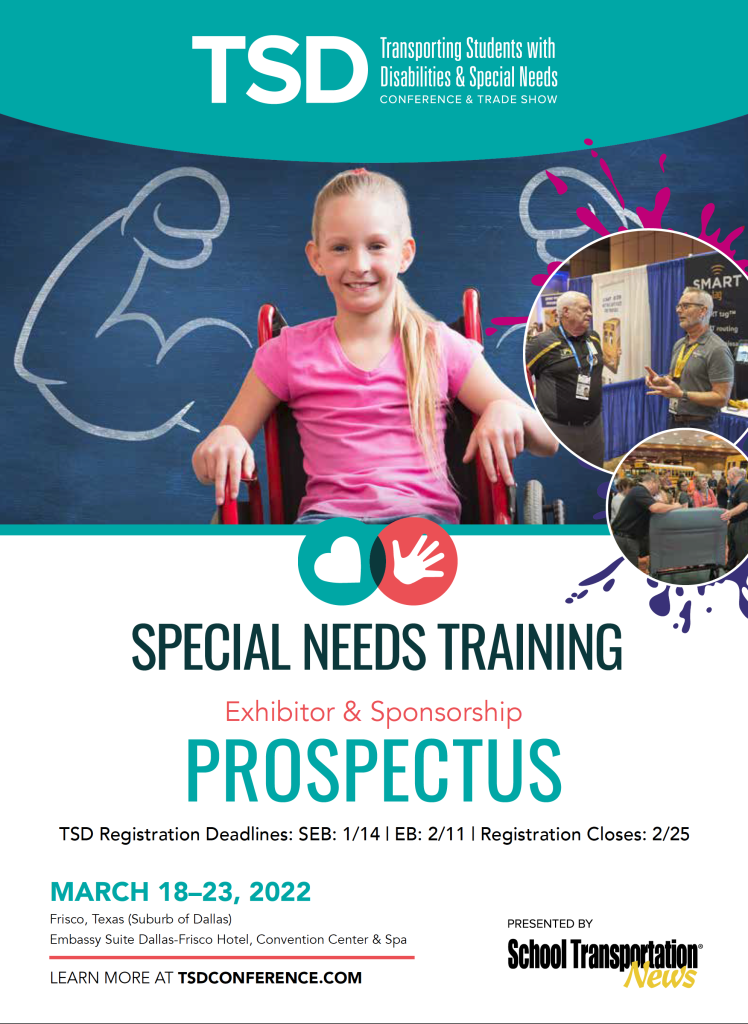 Trade Show Schedule :
Date: Sunday, 3/20
Time: 5:30 pm–8 pm
Trade Show + March Madness Reception

Date: Monday, 3/21
Time: 9 am–1 pm
Trade Show + Lunch
Booth Pricing
10 x 10 – $1,975
10 x 20 – $3,675
20 x 20 – $6,675
20 x 30 – $7,975
20 x 35 – $8,975
20 x 40 – $9,375
Exhibitor Lead Capture
Add-On Available:
$250 Per Device
(Bring your own device. Must purchase one license per device. No rentals are available. Onsite purchase is available at $300 per device.)
Trade Show Location:
Grand Ballroom (Ceiling Height 26′)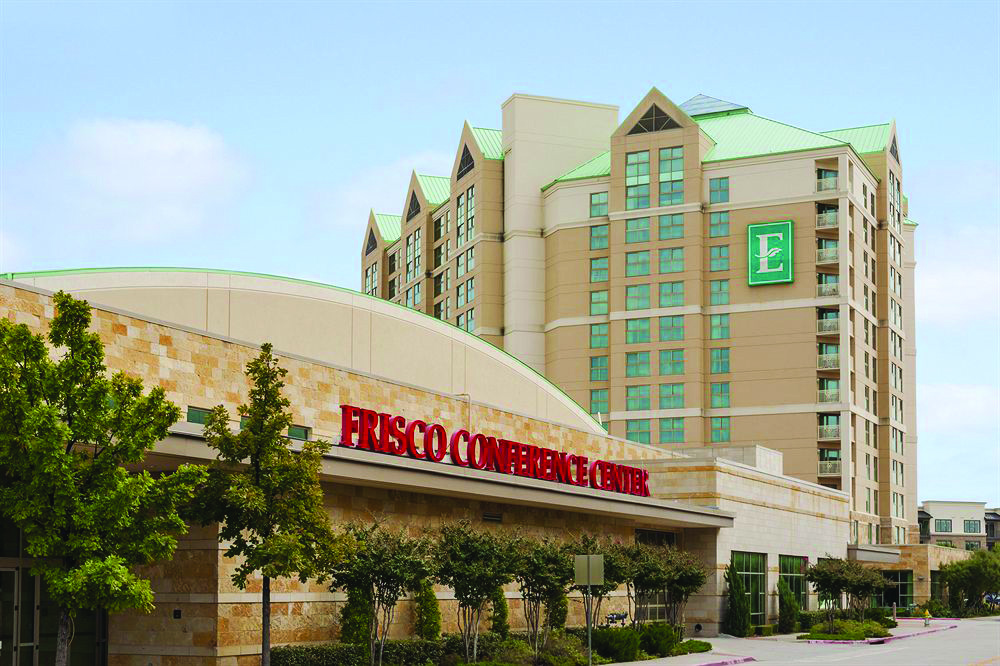 Exhibitor Registration
Please fill out the form completely to reserve your booth.
305 – First Student
310 – InterMotive Vehicle Controls
311 – BESI
317 – HopSkipDrive
318 – Trans/Air
321 – United Safety and Survivability Corporation
401 – 247 Security
404 – IEE Sensing
410 – Zonar
411 – Thomas Built Buses
420 – Tyler Technologies
421 – SafeGuard / IMMI
422 – CI Solutions
423 – BraunAbility
424 – GPSLockbox
427 – Amerex
501 – Easy Way Safety Services
504 – Q'Straint / Sure-Lok
511 – MicroBird
521 – REI
525 – Bytecurve
603 – Clean Spray Technologies
611 – IC Bus
702 – Mobile Climate Control
704 – ALC Schools
721 – Bergstrom Inc
801 – AMF Bruns of America
802 – Transfinder
809 – Gatekeeper Systems 
819 – Safety Vision
820 – LiquidSpring
Exhibitor Schedule
(schedule to come)
Saturday, March 19
Bus Move-In
12 to 4 p.m.
 Sunday, March 20
Exhibitor Setup
8 a.m. to 5 p.m.
TSD Madness Trade Show Reception
5:30 to 8 p.m.
Monday, March 21
Trade Show + Lunch
9 a.m. – 1 p.m.
Breakdown
1 – 8 p.m.
Booth Rental Details
Booth rentals include aluminum piping; 8-foot-high drape; 3-foot-high draped side rails; one (1) 11×17-inch identification sign; one (1) 6-foot draped table; two (2) chairs; and wastebasket. Carpet and electrical is not provided as part of the basic contract. Carpet is NOT required, but exhibitors can purchase carpet for their booth from the show decorator, GES Exhibition Services. Exhibitors requiring electrical services can also contact GES to order electrical services. Exhibit spaces next to an entrance have special setup restrictions.
Decorating company
GES is the official decorating company for the TSD Conference and Trade Show. GES will be responsible for event freight and will control the handling of all demo vehicles and loading docks on-site. Should exhibitors choose not to ship with GES, STN, the producer of the TSD Conference and Trade Show, will not be responsible for materials and delivery to their booths. Each exhibitor's event contact will receive a customized exhibitor service kit from GES approximately 60 days from the event.
Exhibit Services
Exhibitors will be responsible for contracting any exhibit services needed, such as electrical, sign hanging, booth carpet, high-speed Internet and booth cleaning. Forms for all services will be included in the exhibitor service kit distributed after registration or at tsdconfernce.com. Please be aware of the deadlines associated with these orders.
Demo Vehicles
Exhibitors bringing a demo vehicle for their booths must have their vehicles conform to local fire marshal restrictions and must be scheduled with GES to get a specific time for placement. SPACE IS LIMITED. There is no additional charge for a vehicle(s) in an exhibitor's booth.
Booth Contact
To ensure your company receives all important information, STN requires you to designate one booth contact person. That person will receive all event information and will be responsible for disseminating it to the correct people within your company. 
Badges
Exhibitors receive two (2) complimentary exhibitor badges per 10-foot by 10-foot booth, and four (4) complimentary exhibitor badges per 10-foot by 20-foot booth, for legitimate company employees. Exhibitors are entitled to six (6) badges per 20-foot by 20-foot or larger booths. Exhibitor badges provide access to workshop sessions, exhibit hall during set up and breakdown, as well as during the trade show. Badges are required for admittance to the trade show, social events, and all workshop sessions. Additional exhibitor badges may be purchased at $125 each." 
Trade Show + Lunch
The TSD Conference trade show attracts more than 500 attendees in search of products, solutions and services targeting special needs, disabilities and preschoolers. It will feature more than 65 manufacturers and suppliers offering new and existing products, solutions and services that help transporters perform their jobs better and more efficiently.
Exhibiting companies connect with professionals who prepare specifications for special needs products and services; make final decisions on purchases; and are responsible for recommending purchases.